About Me
Hello! As you might have guessed, I'm Ems. Unsurprisingly, I have always adored animals and from a young age I've loved drawing them - horses, dogs, hares, lions and many more.
Last year I produced my own elephant postcards, to write thank you letters. Some close family and friends persuaded me to share them on Instagram - and so my small business was born - and the response has been truly fantastic! I draw many 'Friends' - in other words - other creatures. Drawing is something I genuinely love doing and starting this business has been hard work, but so rewarding and fun.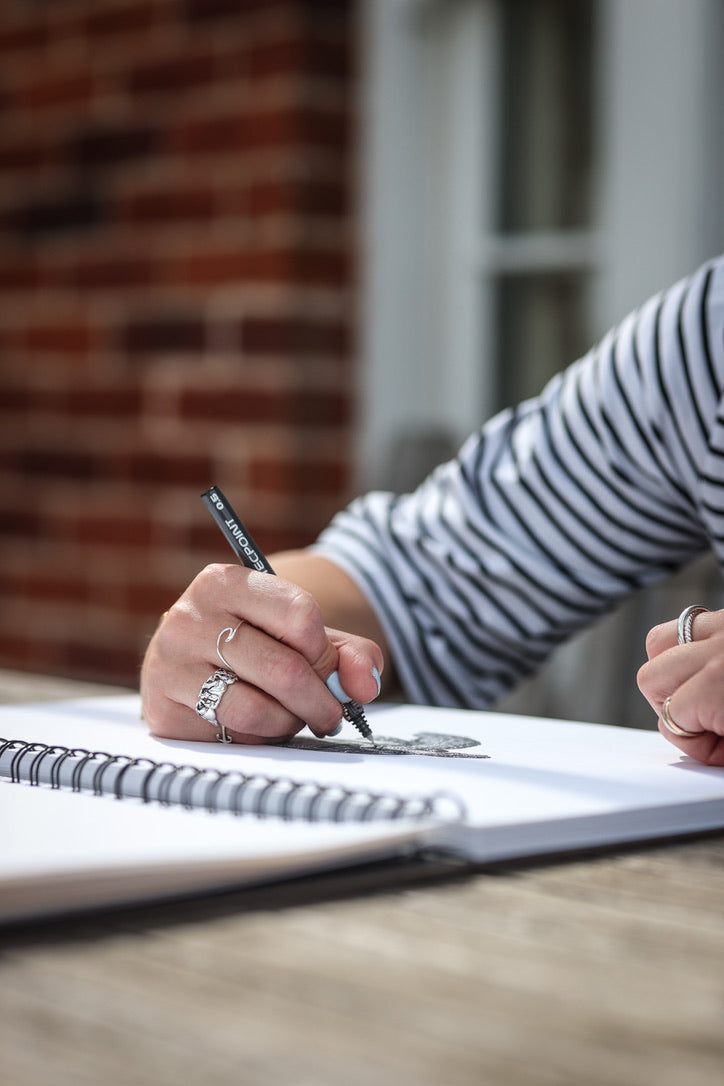 When referring to different animals, I seem to automatically start giving them nicknames. This is why I have decided that every creature I draw will get its own name, some of which are very meaningful to me.
I hope that my postcard and greeting card packs will be an essential for you, as you will always have a cheerful coloured card to send friends and family, whether it be thank yous, birthdays or just a note to say hello. No more last-minute panicking and running to the shop for an overpriced generic card!
My A3 prints come in the wide range of Friends of Ems Designs colours, which will hopefully match any of your gorgeous home colour schemes.
In the near future my products will expand, but I'd love you to sign up to my newsletter / revisit the website / follow my instagram to find out what's coming and when!
Thanks so much for supporting my small business but very big passion, I hope my designs bring a smile to your face, and, of course, to the person you send them to!